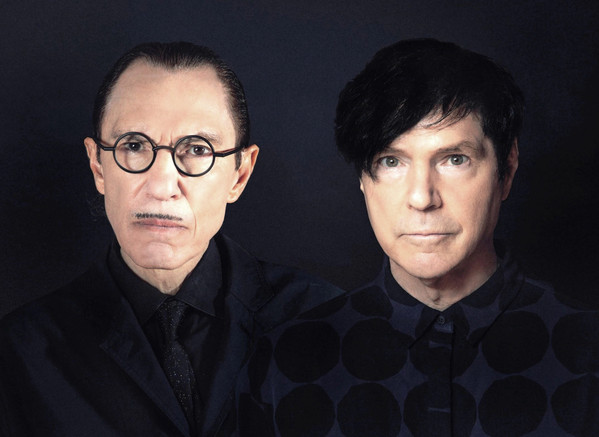 One of pop's best-loved and most influential cult bands, is Sparks – who are Ron and Russell Mael. A measure of Sparks' success is the wide range of artists they inspired like Pet Shop Boys, Nirvana, Björk, and the Smiths.
When they emerged in the early '70s, they smashed the glam rock scene, with albums like Kimono My House, earning them a strong following in the U.K – it was this album that we performed in its entirety with them at the Barbican Hall in London (Dec 2014).
This Town Ain't Big Enough For Both of Us with full orchestra – bring it!
They were true electronic-pop pioneers, working with our friend Giorgio Moroder on 1979's No. 1 in Heaven, then basically having hits all over the place, genre hopping from new-wave and synth pop into the house and techno underpinnings of 1994's Gratuitous Sax and Senseless Violins. 
The Maels only grew more adventurous in the 21st century, reworking classical music in their own image on 2002's Lil' Beethoven, delivering their first musical with 2009's The Seduction of Ingmar Bergman, and penning the screenplay and music for 2021's Annette. When they returned to pop music, they held on to that innovative spirit collaborating with Franz Ferdinand on 2015's FFS.
"Typically, stapling an orchestra and its perceived gravitas onto pop is the last refuge of the lost for ideas. Not here. Instead, the songs bent to the orchestra, the orchestra bent to the songs and the result re-enforced the Maels' wit, pathos and craft."
★★★★★ EVENING STANDARD
"Grandiose in the way they've always itched to be"
★★★★★ THE INDEPENDENT
"a consistent display of fully realised performance art, and inspiring with it"
★★★★ THE TIMES