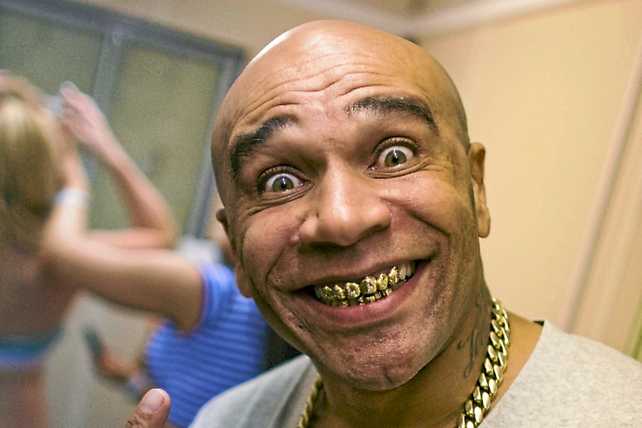 A classic Heritage Orchestra rework project bringin Goldie's seminal Drum and Bass album Timeless to life.
Launched at London's Southbank Centre in 2014 at the Royal Festival Hall for James Lavelle's (UNKLE) Meltdown Festival, repeated a year later for two nights, and a few other UK dates.  Big strings, brass, winds, a small choir, a jaw-dropping band including Matt Calvert, Adam Betts and John Blease, plus synths, bass, and of course Goldie raging onstage.
Named by The Guardian as one of the fifty most significant events in the history of dance music, Timeless is a truly landmark album. Globally released in 1995, it was the first drum and bass album to enter the UK top ten, and the seminal track Inner City Life continues to attract and inspire listeners all over the world.
"the ranks of strings, horns and singers floated their way through the album's spaced-out atmospherics while a massive percussion section and two sweat-soaked drummers recreated Goldie's impossibly-complex unstinting breakbeats"
★★★★★ Londonist
"...an astonishing symphony of whizzing breakbeats, fluid soundscapes and mind-warping moodswings..."
★★★★★ NME, 'Albums of the Year', 1995