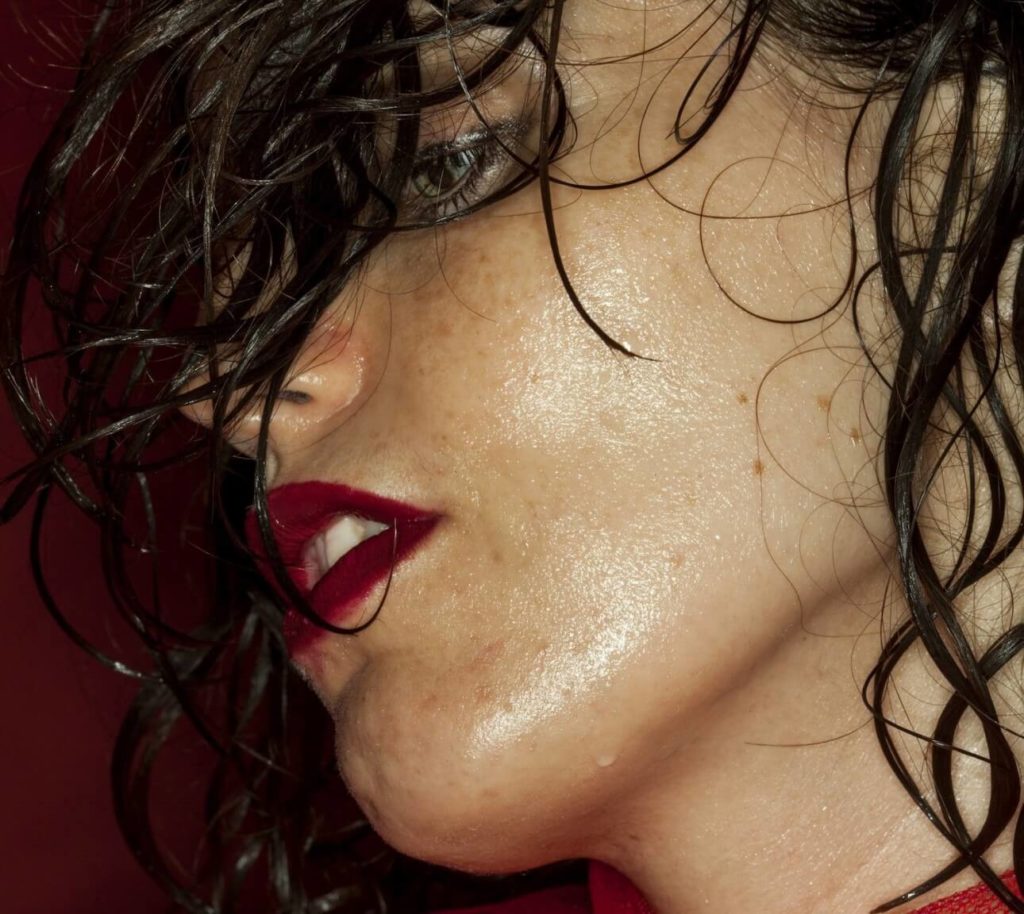 An extraordinarily talented guitarist and songwriter, Anna Calvi (born 24th September 1980) hails from Twickenham, London, UK, creating complex arrangements in a similar vein as PJ Harvey, with her darkly romantic, atmospheric pop.
Exposed to music at an early age, Calvi developed a love of classical music, much influenced by composers such as Ennio Morricone, Messiaen and Debussy. Yet she was also brought up listening to the eclectic sounds of Captain Beefheart and the Rolling Stones, finding significant inspiration in her guitar playing from artists such as Django Reinhardt and Jimmy Hendrix. Studying violin and guitar at the University of Southampton, UK, achieving a BA in music, Calvi set several years working as a private music teacher, before pursuing a music career in 2010.
Joined by multi-instrumentalist Mally Harpaz and drummer Daniel Madden-wood, she began performing at various venues before caching the attention of Domino Records. Brian Eno also took an interest to the talented Calvi, describing her as "the biggest thing since Patti Smith." She was invited to support the Arctic Monkeys and Nick Cave's Grinderman project, helping to gain further exposure.
Her self-titled debut album was released in 2011 to great critical acclaim, entering the UK charts at number 40. She also achieved significant chart success in France, reaching number 17, number 33 in Austria and a chart position of 40 in Switzerland. The album captured her raw talent, creating an almost orchestral sound through her textured and dynamic guitar playing.
Her live performances have been praised for her display of her guitar virtuosity, as well as creating an intense, dark atmosphere, making her a truly captivating performer. Despite being completely against current trends in popular music, she has garnered many accolades, including two Mercury Prize nominations. Her second album, "One Breath," was released to wide critical acclaim in 2013. Whilst her first album took her six years to complete, her second took only six weeks to record.