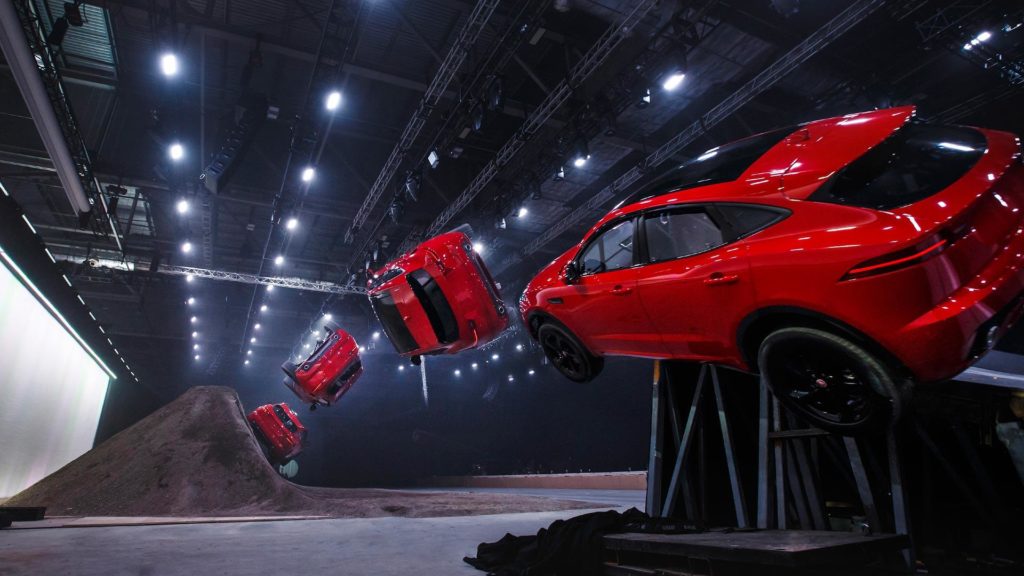 Launching the Jaguar E-Pace.
Not only did they want the legendary British stunt driver Terry Grant to set a Guinness World Record and do the longest barrell-roll in a production vehicle, but they wanted the Heritage Orchestra to play along live. Why not?
And hey – put us on a giant rolling stage whilst you're at it!